During 2019, CIG has been proud to have UK debt relief charity Christians Against Poverty (CAP) our charity of the year. Over the last year this has included CAP's founder John Kirkby speaking at our Easter service, the opportunity to take part in the CAP Money budgeting course, hear from CAP staff at department events. Through this partnership over £2,500 has been raised for CAP.
Alex Jones, CAP's Head of Donor Development said: 'We are very grateful to all the members of Christians in Government for your support this year. '
As CAP's founder John said at the CIG Easter service, 'you may think your role goes unnoticed, but we see it and we appreciate it. You are following God's call on your life as you do his work shaping legislation and supporting those in wider society. Here at CAP we have been praying for you as you do this. We hope the relationships we've built this year through this partnership will continue to strengthen and create more opportunities for God to work through both organisations for His Kingdom purpose'.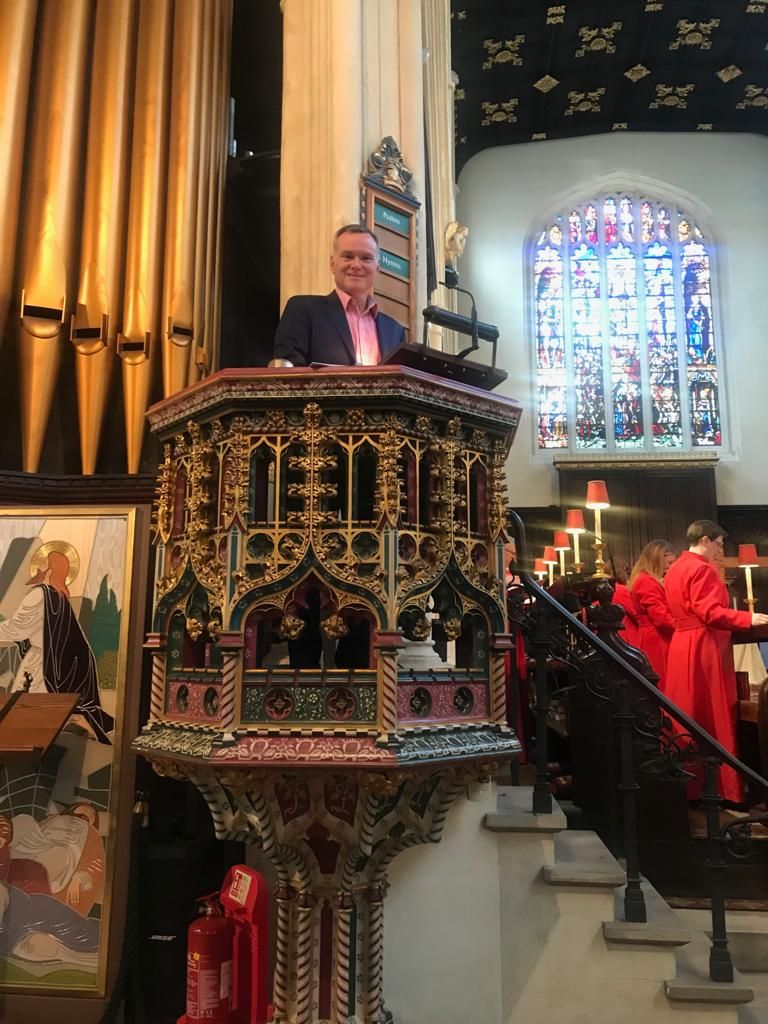 As CAP's Christmas appeal highlights, far too many people are struggling with priority debts like mortgage, rent, utility and Council Tax arrears, all with serious consequences when unpaid. They are increasingly meeting people who are going without the basic essentials to try to pay back what they owe. Demand for debt advice is higher than it has ever been.
One debt client, Susanna, lost the ability to earn a living due to cancer and a subsequent relationship breakdown.
'I thought I was going to lose my house. I felt sick every time the phone rang.' – Susanna
She faced losing her home as she was unable to pay her mortgage and, feeling trapped and hopeless, began to believe suicide was the only way out. Thanks to the love of her local church and CAP's Debt Help she is facing her first Christmas debt free, proving situations can drastically change for the better with the right support.
It is through local churches that CAP are able to combine expert debt advice from their Bradford Head Office, with the face-to-face support that many of their clients need.
People in desperate situations aren't getting the support they need, but CAP is on the frontline and the support of Christians in Government this year has been greatly appreciated. There's still more to do to help CAP meet the need in our nation, so if you would like to become a regular giver (a Life Changer) or contribute to their Christmas Appeal, please visit capuk.org/donate.
Do you know someone who is struggling with debt or unemployment? Or needs some help breaking free from habits or learning new life skills? Visit cap.uk.org to find how CAP can help.